About Us
We are a family of believers who are united in our fellowship with the Lord, Jesus Christ. We meet for worship near Lake Columbia just outside Magnolia, AR. Ours is a very sweet fellowship, where all are welcomed and God's truth is proclaimed both boldly and lovingly. We would love for you to come visit us soon!
What to Expect When You Visit
As a church, we have a special bond with one another through our relationship with Christ that has formed us into a family of believers. We meet to worship and honor our Lord, Jesus Christ, to the glory of the Father and in the power of the Holy Spirit. We do this through singing, studying, giving, serving, preaching, and teaching. We genuinely enjoy being together! It isn't uncommon to see our people lingering after a service to spend just a few more minutes together. Being part of a church is not merely something we do, it's an important part of who we are! We're certain that you will find the people here are welcoming and eager to see that your time with us is enjoyable. There is a place for you at Antioch West!
Sunday Morning Sermon Series
"Living a Genuine Faith - All Day Every Day" This series in the book of James focus on a genuine faith that is lived out in every circumstance of life. Join us as we learn how God can use both our good and bad days to make us more like Him.
Sunday Evenings
We are currently not holding our evening services, but look forward to coming together again once the danger of covid-19 has passed.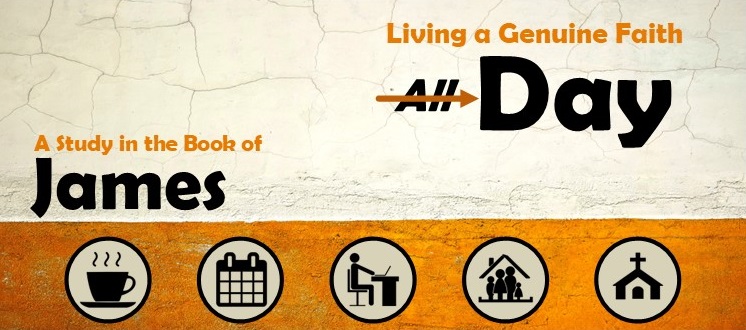 Pastor's Blog
Navigating Covid-19
Reflecting on the "Drive-In"
Our Plan of Action